Student Spotlight - Josiah Slothower
Senior Josiah Slothower Spends Time With Senator Jerry Moran
Seniors at USD 270 are required to do a job shadow and then follow up with some assignments that pertain to their experience.
This year, Josiah wanted to be creative with his career choice, so he set out to see if he could spend the day with Senator Jerry Moran. Senator Moran is a former Plainville resident and graduate of Plainville High School. On one of his previous visits to USD 270, Josiah got to meet the Senator and visit with him about his life.
Josiah contacted Senator Moran's office in November and they were able to schedule a meeting and sit-down interview at the Senator's office in Hays over Thanksgiving vacation. The timing was important as the Senator was also on vacation that week instead of working in Washington. They spent the afternoon discussing politics and what a Senator's job entails. Josiah said one interesting thing he learned about the Senator was that he simply fell into politics because of the senator in his time. He also spends a lot of time on airplanes as he flies to Washington DC almost every week.
When asked if he thought a career in politics was in his future, Josiah told us that it is a possibility, but for now he plans to enroll at KU after graduation, get a bachelor's degree in Theater and plans to become an actor. He has been active in the school play every year that he was able to participate.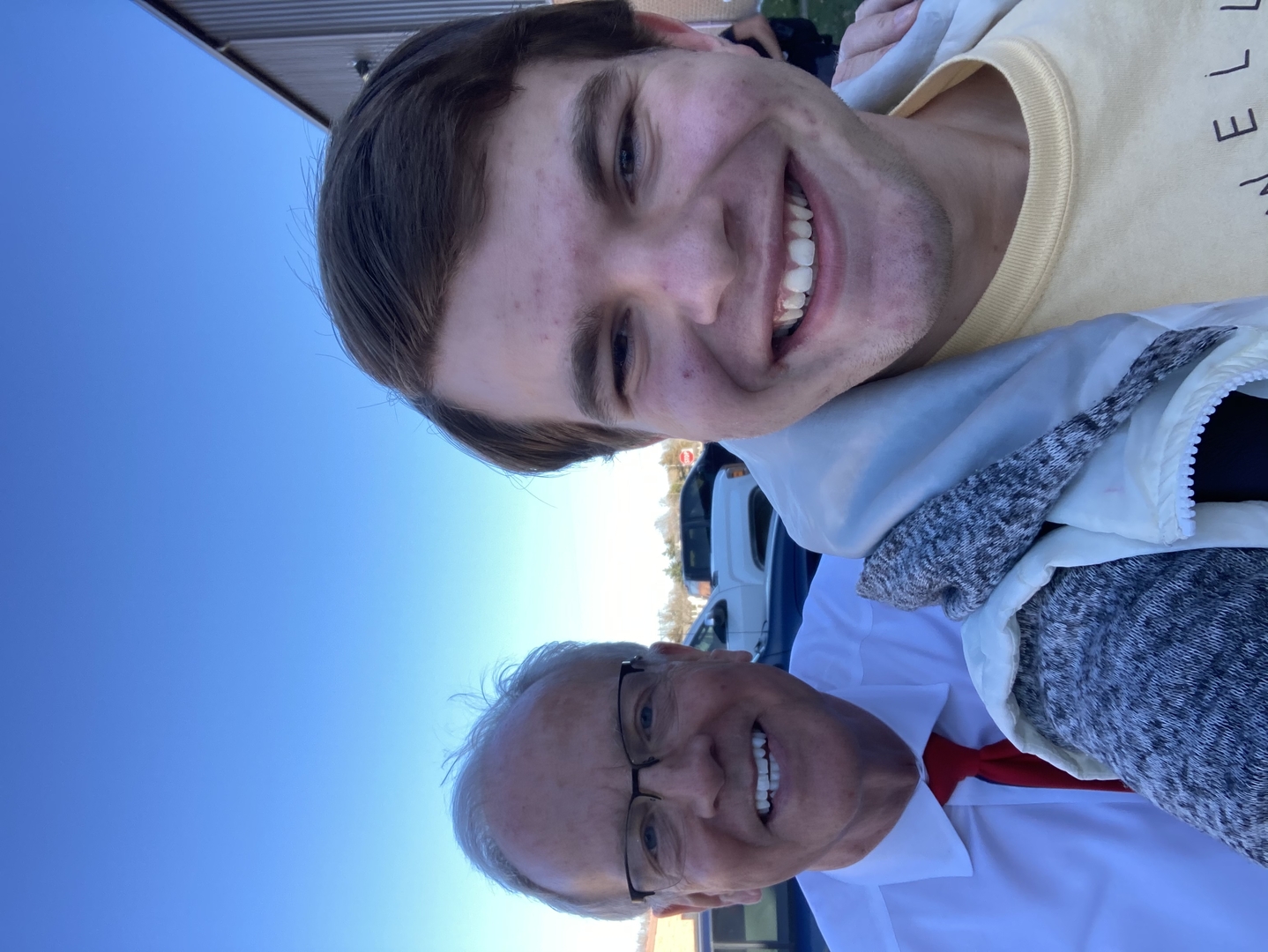 Interesting Facts about Josiah:
Favorite Movie: Jurassic Park
Favorite Fast Food Restaurant: Wendy's
Favorite Food from Wendy's: Pretzel Bun Burger
Dream Car: 1966 Ford Mustang
Favorite Color: Blue
Superstitions?: There are 2 Lee Harvey Oswalds
Who would you sit down to dinner with? Jack Horner to discuss dinosaurs.